A rangehood & cooktop in one appliance?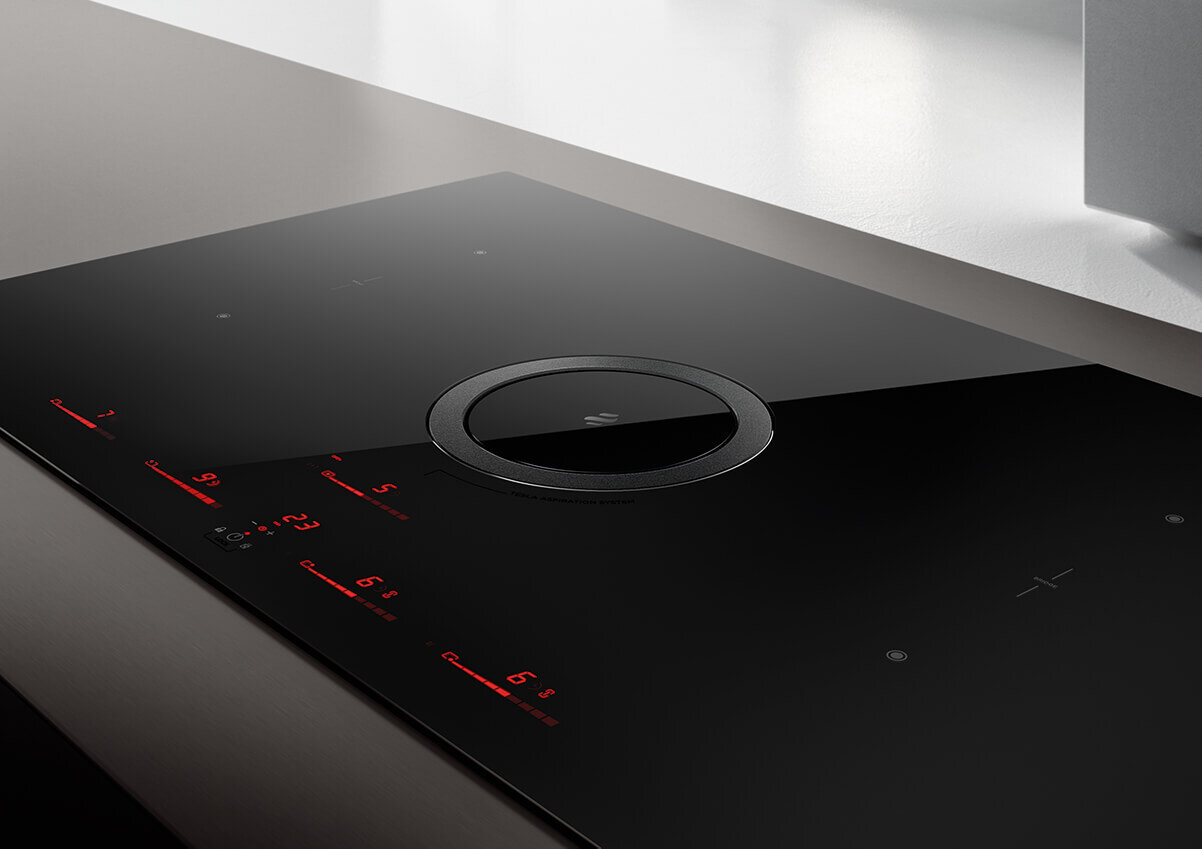 Introducing NikolaTesla
NikolaTesla is Elica's first induction cooktop with a fully integrated air suction system. The central fan, a cooker hood perfectly integrated into the cooktop itself, guarantees high performance in terms of fume capture, silence and energy efficiency. Click here to purchase.
Power & Quiet
Capture fumes and odours in record time. Suction speed, the best on the market: Suction power up to 900m³ / hFume capturing speed 5.1 m / s. At maximum speed, only 59 db (A)Widely below of the restraint silent acoustic threshold
High Performance Filters
The high performance ceramic filters can be extracted directly from above. They have a term of five years and can be regenerated in the oven.
Easy to Clean
Cleaning has never been so simple! From the central grid, extract the grease filter, which is washable in a dishwasher, then proceed in totally safety with the complete cleaning of the interior. A special internal valve allows the discharge of any spilled liquid.
How to Install NikolaTesla
The NikolaTesla induction and air suction cooktop is available in both filter and duct-out versions. It is designed to suit all types of space and meet all installation requirements through a series of accessories supplied by Elica. You can easily buy all of the accessories through us, so please contact us for more information.
Ducting
Cooking vapours are conveyed to the outside by means of compact pipes that pass into the free space found under the bases (providing that the base board height is at least 100mm.
Recirculating
In the standard recirculating version, NikolaTesla is equipped with everything you may need for installation — including the exclusive chrome-plated profile that finishes the cut-out on the base board which is necessary for the air outlet. Thanks to the special components provided by Elica, installation is also possible in kitchens with a base board of 60mm height.